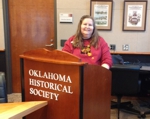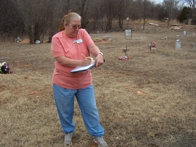 OK County Monthly News June-July 2022
OK County Monthly News May 2022
OK County Monthly News April 2022
OK County Monthly News March 2022
OK County Monthly News January 2022
OK County Monthly News November 2021
OK County Monthly News October 2021
OK County Monthly News September 2021
OK County Monthly News July-Aug 2021
OK County Monthly News June 2021
OK County Monthly News May 2021
OK County Addendum News April 2021
OK County Monthly News April 2021
OK County Monthly News March 2021
OK County Monthly News February 2021
OK County Monthly News January 2021
OK County Monthly News November & December 2020
OK County Monthly News October, 2020
OK County Monthly News September, 2020
OK County Monthly News July & August 2020
OK County Monthly News June 2020
OK County Monthly News May 2020



The OHCE Genealogy Group was formed to encourage and help each member find his or her genealogical roots by providing special programs which focus on genealogy and opportunities to do research and document those findings.Occasional field trips are planned.

Calendar
The next scheduled meeting of the Oklahoma County OHCE Genealogy Group is Wednesday, July 20, 2022 at 10:00.
At the Oklahoma County Extension Center at 2500 NE 63rd Street, Oklahoma City.
Judith and Leaman Harris will present Leaving Something of Yourself Behind: Writing Your Life Story

Oklahoma Cemeteries
Oklahoma has more than 4,500 cemeteries. Search the Aphabetical List of Oklahoma Cemeteries, with legal description and the county where each is located. You can also Search Oklahoma Cemeteries -- By County. These two lists make up the Master List of the Oklahoma Cemetery Directory.

Oklahoma Cemetery Directory Order DVD and Region Books Order County Books
We have the Oklahoma Cemetery Directory which has more than 4,500 cemeteries listed. Many people from the 77 counties of Oklahoma have contributed to this Directory. Each county has cemetery pictures, driving directions, cemetery histories, latitude and longitude coordinates, when known, legal descriptions, and a 7" x 10" county map. The Master List has all known Oklahoma cemeteries in alphabetical order and by county. Our DVD has EVERYTHING from the 77 counties, large maps, and the Master List. We also have 9 region books. Each one has what is in several of the county books. All 77 Oklahoma counties are in the 9 region books. The nine Regions are Central, North, Northeast, East, Southeast, South, Southwest, West, and Northwest. We have 77 books in full color for the 77 counties in Oklahoma.

Sample Pages of the Oklahoma Cemetery Directory

Charts For Sale
Family tree charts and growth charts.



Find us on

Facebook

Information may be copied from this web site for
personal use, but may not be copied for profit.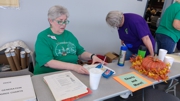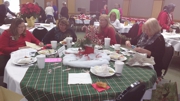 Jan's Quick Tips - May 2022
Jan's Quick Tips - April 2022
Jan's Quick Tips - March 2022
Jan's Quick Tips - February 2022
Jan's Quick Tips - January 2022
Jan's Quick Tips - Nov. & Dec. 2021
Jan's Quick Tips - October 2021
Jan's Quick Tips - September 2021
Jan's Quick Tips - August 2021
Jan's Quick Tips - July 2021
Jan's Quick Tips - June 2021
Jan's Quick Tips - May 2021
Jan's Quick Tips - April 2021
Jan's Quick Tips - March 2021
Jan's Quick Tips - February 2021
Jan's Quick Tips - October 2020
Jan's Quick Tips - September 2020
Jan's Quick Tips - August 2020
Jan's Quick Tips - July 2020
Jan's Quick Tips - February 2020
Jan's Quick Tips - January 2020
Jan's Quick Tips - November 2019
Jan's Quick Tips - October 2019
Jan's Quick Tips - September 2019
Jan's Quick Tips - August 2019
Jan's Quick Tips - July 2019
Jan's Quick Tips - June 2019
Jan's Quick Tips - May 2019